Menu

MOULD FOR NOISE BARRIERS
Noise barriers are produced horizontally for the creation of a double layer, one sound-absorbing and a bearing one. They are used in roads, highways, railways to absorb the noise produced by vehicles.
Operation
Opening and closing of the sides: mechanical. Fixing of the sides: mechanical/magnetic.
Element size
Variabili e regolabili.
WORKS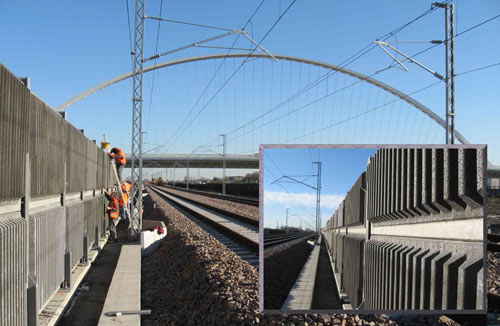 OTHER IMAGES
CLOSE
contacts
all products